Kickoff your summer by reading with Naval Station Everett's iRead Summer Program
27 May 2021
The DoD MWR Libraries Summer Reading Program is a great way to encourage a child, teen, or adult to read over the summer months. So, let's give them a little incentive to earn prizes for their reading! MWR customers of all ages are encouraged to join.
Celebrating its 40th year, the iRead Summer Reading Program has remained true to its long-standing mission, "To provide high quality, low-cost resources and products that enable local library staff to motivate children, young adults, and adults to read." In addition, when participants meet their goals, they are eligible to win prizes from the DoD MWR Libraries Summer Reading Program.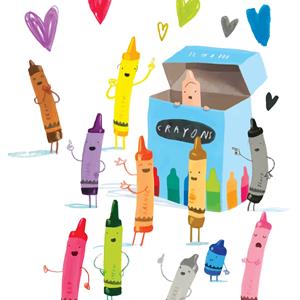 The 2021 theme is "Reading Colors Your World," which lends itself to a wide range of interpretations and vibrant graphic presentation. The broad motif of "colors" provides a context for exploring humanity, nature, culture, and science, as well as developing programming that demonstrates how libraries and reading can expand your world through kindness, growth, and community. Library patrons, young and old, will be encouraged to develop their creativity, try new things, explore art, and find beauty in diversity.
You can win prizes for your summer reading by logging into DoD MWR Libraries Summer Reading Program and recording the amount of time you have read. Each week there will be a drawing for a $20 Gift Card and anyone who records at least an hour of reading will be automatically entered for a chance to win.
Sign up and register for the iREAD Program at https://navalstationeverett.beanstack.org.
For more information about the iREAD Program, visit: https://ireadprogram.org/
The Navy MWR Digital Library provides online resources for Navy families, Sailors, retirees, and civilians for recreation, professional development, and academic support. To register or for more information, visit https://www.navymwrdigitallibrary.org/
Naval Station Everett's iREAD Summer Program events:
Summer Reading Kickoff Curbside Pickup event on Saturday, June 5 from 10 a.m. to noon at the Navy Exchange parking lot at Smokey Point, Wash. and at Constitution Park, Lake Stevens, Wash. from 1-3 p.m. The giveaway bags will include craft items, books, Reading Colors Your World bookmarks, writing and coloring items, spin-to-win gifts - one per family, and much more.
Weekly Summer Reading series- Join us each week with a new book as we read along with the NSE Community Recreation staff and with Caliope Cosmos as she colors her world on our NRNW YouTube Channel or on Naval Station Everett's Facebook page @everettFFR.
June 12th – Pout Pout Fish by Deborah Diesen
June 19th – A Bad Case of the Stripes by David Shannon
June 26th – There Was an Old Lady Who Swallowed a Fly by Lucille Colandro
July 3rd – F is for Flag by Wendy Cheyette Lewison
July 10th – Sky Color by Peter H. Reynolds
July 17th – Love from the Crayons by Dew Daywalt
July 24th – Scribble Spot by Diane Alber
July 31st – A Very Very Very Long Dog by Julia Patton
August 7th – Milo Imagines the World by Matt de la Pena
August 14th – Love Spots by Karen Panier
August 21st – Uni the Unicorn by Amy Krouse Rosenthal
August 28th – Sierra the Search Dog by Robert Calkins (author read and search dog demonstation)
The list of books and authors for each of the week's reading can also be found on the Reading Colors Your World bookmark.